GO-Biz Recognizes California Secretary of State as Champion for Breaking Barriers to Doing Business
Thursday, October 05, 2017
The Governor's Office of Business and Economic Development (GO-Biz) has recognized the California Secretary of State office's Digital Business Initiative for its work to digitize how businesses file and search for important documents. More than 75,000 Limited Liability Company (LLC) Statements of Information have been filed online since the release of the new online filing tool in June 2017. Read more about the Secretary of State's Digital Business Initiative here.

About Breaking Barriers to Doing Business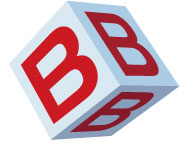 Those highlighted in the program are recognized as B³ Champions for their hard work and innovative efforts to help the business community start up and expand in California while at the same time upholding state standards.

"Breaking barriers to doing business is a strategic priority for GO-Biz," stated Panorea Avdis, Director of GO-Biz. "That's why we recognize and commend state and local agencies that make business operation processes simpler and more efficient for the entrepreneurs, small businesses and large employers of our state."

Over a dozen cities, counties and state agencies have been recognized. Information about other GO-Biz recognized B3 Champions can be found here.

About GO-Biz Permit Assistance
In addition to Breaking Barriers to Doing Business, the GO-Biz Permit Assistance unit is actively working to improve permitting at all levels of government. Since 2014, GO-Biz has offered a private sector, evidence based efficiency program, Lean 6-Sigma Training to state agencies to specifically address process-based issues within state departments that were causing delays in services to both internal and external stakeholders. In July 2017, GO-Biz completed its fourth cohort of program participants bringing the total number of state agency projects from the start of the program to 79.

GO-Biz serves as California's office for economic development and offers a range of services to business owners. Those services include attraction, retention and expansion services, site selection, permit streamlining, clearing of regulatory hurdles, small business assistance, international trade development, assistance with state government, important informational briefings and much more. For more information visit: www.business.ca.gov.