Irvine Orthopedic Surgeon Joins "Doctor in the Dugout," Orange County's Only Live Sports Medicine Radio Show
Thursday, November 14, 2019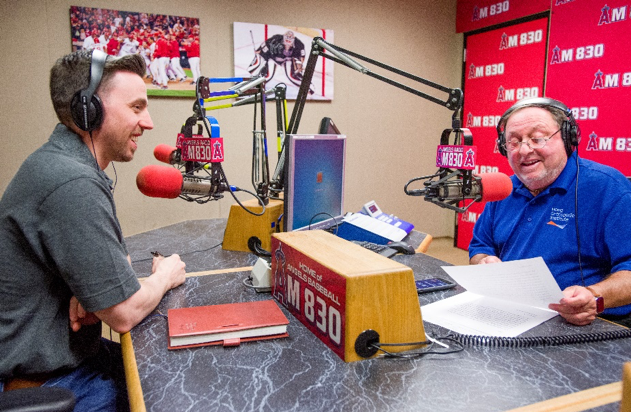 Irvine resident Dr. Jonathan Kaplan, an orthopedic surgeon and foot and ankle specialist at Hoag Orthopedic Institute, one of the largest providers of orthopedic care in the nation, has joined Orange County's only live sports medicine radio show "Doctor in the Dugout" as a host.
"Doctor in the Dugout" is an hour-long live radio program airing each Saturday at 12 p.m. on KLAA AM 830. The show, now in its fifth year, features entertaining discussions about sports medicine-related topics, current injury reports from all top-tier sports, national sports figures as guests and listener call-ins. Dr. Kaplan will join colleague Dr. Alan Beyer, a founder and executive medical director of Irvine-based Hoag Orthopedic Institute, who produces and hosts the show each week.
"Dr. Kaplan's passion for sports and sports medicine is a great asset to the show," said Dr. Beyer, "He brings a fresh perspective to our listeners each week and has tremendous experience in treating professional athletes as well as weekend warriors."
KLAA AM 830 is a locally-owned and operated radio station which provides a live sports and sports talk format serving Southern California.
"The radio program is a natural extension of my two favorite passions – sports and medicine," shared Dr. Kaplan. "'Doctor in the Dugout' is a great platform to educate the Orange County community on new trends in sports medicine and healthcare in general. It is an honor to share the microphone with Dr. Beyer."
"Doctor in the Dugout" is also featured as a podcast.
Hoag Orthopedic Institute (HOI) consists of a specialty hospital located in Irvine, one specialty clinic in Tustin and three ambulatory surgery centers: Hoag Orthopedic Institute Surgery Center in Newport Beach, Main Street Specialty Surgery Center in Orange, and California Specialty Surgery Center in Mission Viejo. HOI has more than 300 physicians on staff, including more than 90 orthopedic specialists. HOI ranks in the 99th percentile for patients' likelihood to recommend the hospital and 98th percentile for overall hospital rating, according to Press Ganey's national database of hospitals. HOI focuses in the treatments of the knee, hip, and spine disorders, and takes pride in specialty care related to sports medicine, orthopedic trauma and extremities care. Since opening in 2010, HOI's hospital has been named by U.S. News & World Report and Becker's Orthopedic, Spine & Pain Management Review as one of the top orthopedic hospitals in the nation. Most recently, HOI was recognized by the Centers for Medicare & Medicaid Services (CMS) as one of 112 hospitals nationwide, and one of 10 in California to earn the highest, five-star rating for overall quality of care.
Category: health care, radio show, sports